Welcome to SABOWL XII everyone!
In a world where nobody gets along and each day's news brings another reason to disagree, today we step into the one true reason to disagree…The SABOWL!The beauty and mystery of the SABOWL is that it simultaneously draws our family closer together & farther apart.
This season we will be unified in our hope for the glorious presence of the SABOWL to fill our home and most of us will be unified in crushing, devastating defeat. We've got a great season in store for us!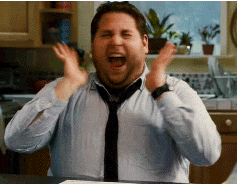 So many storylines to follow:
– Could No-Mo-Amacho-Joe possibly repeat his title?
– Will Josh be able to rebound from experiencing such an excruciating last minute defeat last year in the closest SABOWL race in SABOWL history?
– Could Izabella establish herself as a force to be reckoned with?
– Will Julian be this year's coming of age story?
– Will Jonathan pick Georgia Tech to win even though they didn't make a bowl game this year?
– How many times will Mike Gundy make an appearance this season?
– Where is the SABOWL? Historically bar-mitzvah's correspond with SABOWL-napping and the I-TEAM is exploring some leads as this post is going live.
– How many times will Danny declare the SABOWL rigged, bemoan the spread, and quit before he is actually eliminated from contention (or wins)?
As you can see, with all these questions floating out there, we've got an exciting SABOWL season ahead of us!
Some notes as we enjoy today's festivities:
The site will be brought up to SABOWL XII standards this evening with a public spreadsheet and other updates.
SABOWL for Kids info will be coming soon.
The Locker Room is now open…enjoy!